Economia.GuidaToscana - The showcase of Companies in Tuscany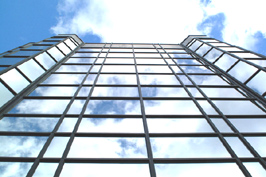 Economia.GuidaToscana portal is designed as a showcase for companies who want to Tuscany grow their business. Designed to make information accessible and useful services in Tuscany, it is proposed as a valuable medium for companies that operate mainly in Tuscany.
Economia.GuidaToscana is the benchmark for professional and commercial reality, tourists and students: We offer tools for those who want to know the Tuscan territory in terms of both business and tourism.
We put at your disposal a list of hotels, bed and breakfast, restaurants, where to stay and savor the cuisine and Tuscan hospitality.
We provide useful, targeted for those looking for bodies and associations, agencies Real estate, furniture stores, clothing stores, doctors, construction swimming pools, saunas, and much more.
Why Choose Economia.GuidaToscana
Having a website today is not enough, it is essential for your company to be present in a portal that allows you greater visibility, and the visitor to search for solutions more suited to its needs in the area of interest, and make it as a possible customer for your company.
Economia.GuidaToscana is the only portal that promotes various economic sectors and brings together all the companies and Small and Medium Enterprises of Tuscany who want to exploit the Internet as a source of development and growth of its business.
What we offer
Economia.GuidaToscana is a network whereby all entrepreneurs and companies can go to invest and start new business in Tuscany.
We offer a service direct link to companies that adhere to our network of portals, providing more suitable to the spread of business, enhancing your image and the Tuscan territory, more and more in line with new business opportunities that give value to the economy of the region.

Our goal is to promote your company and give it more visibility in the area belonging to all 'inside of our network and provide useful information to invest and start a new activity.
Be present in Economia.GuidaToscana is an excellent investment that allows you a perfect solution to expand your business activities.

The Companies that are in the Network Economy. GuidaToscana have significant advantages:
Promotion of 'Company, increased visibility and a fair market place
Promotion of your website and increase access to the site
Better indexing on search engines
Potential expansion of customers and investors
Tuscany to invest in and promote Your company just recently, contact Economia. GuidaToscana: the tool that makes the Internet a way to expand your business.