Building Construction Enterprises
Genovesi Construction SpA
The Genovesi Construction is a joint stock company that operates mainly in the regional construction sector, designing and carrying out schemes of housing, industrial, commercial and complex programs of urban redevelopment.
The Genovesi Construction marked its operating activities, since its origins, with seriousness and reliability, according to human principles, ethical and important industrial, embedded and shared by all its employees.
The work of all those that have succeeded over the years has witnessed a continued commitment to seek improvements to the process, innovation, professional growth, business, cultural and human.
From the planning stage has always been very carefully over all aspects that affect the quality of the action, in accordance with the rules, environment, safety of its employees, the needs and demands of its customers.
This is the policy of Genovesi Construction, these are his principles, this is his culture.
In respect of all this, prevent shortcuts, the Company has grown in time and within all this, look forward with projects to develop comprehensive.
Visit www.genovesicostruzioni.it
CO.GE.MAR - Building, building construction, repairs and restorations --
The CO.GE.MAR is a company that operates in the building.
Provides solutions for the building: it takes both hands-key construction of residential and commercial, as well as small maintenance work and restoration.
Clothing
W Women: ceremonial clothes, shoes and swimsuits
W Le Donne find wedding dresses, wedding, clothes ceremony.
You will also find lingerie, shoes and accessories for the whole family, Hair Removal, clothing and baby clothes for sizes strong. Visit our website or come visit us in the shop: in large and comfortable space coordinate spouses, parents, and maids paggetti for communions.
W Le Donne
via Toscoromagnola, 87 - Fornacette (PI)
Phone +39 0587 42159
Swimming pools, saunas, steam baths
AQUAPUR - Treatment of water, selling accessories, construction piscine
AQUAPUR provides services for water treatment, purification, desalination etc. .. Install and then sells residential and industrial softeners, sand filters and cartridge, dosing pump, reverse osmosis watermaker and providers of water.

Also designs and manufactures any model of any size pool. The wide range of accessories which can be provided and the excellent maintenance service and home care ensure calm customers.
Aksun - Design and construction swimming pools, saunas, steam baths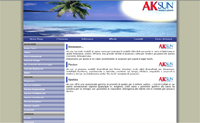 AK.sun, present for many years in the market for the construction of swimming pools and sports facilities, created within the structure of a specific area: health, relaxation and wellness.
We design and build swimming pools, mini, whirlpools, saunas, steam baths.
We also have a wide selection of new and used boats.
Doctors, Lawyers
Computers and electronics
Iocomprodalgalli - Sale hardware, software, games and entertainment
If the one you need is a PC, notebook, server, program, office or home, playstation 2 console, X-Box, Nintendo, games console or PC, come visit us in our shop in Pisa.
You'll find a wide assortment of products, in addition to and sympathy of our staff.
EFFEGI srl Via Cocchi, 2
56014 - Pisa --
Phone +39 050 988205
Fax +39 050 988207
OPENING HOURS
Ospedaletto (Stock - Assistance)
MON-FRI 08.30-13.30 14.30-17.30
E-mail info@iocomprodalgalli.com
Opera Digital - Web Agency realizzazione siti web portals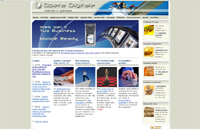 Digital work deals with the creation of Web sites, vertical portals, multimedia products.
Constantly looking for new solutions in step with the times, it provides solutions for individuals, businesses, hotels, real estate, and anyone who wants to be in the network.
Digital systems provide work for the hotel management, content management solution for e-commerce, on-line catalog.
All this according to the custom needs of each individual client, with custom graphics and treated. The company specializes in web marketing and guarantees to its customers in an excellent position migiori search engines for a specific increase in the business.
Digital work
Via Bargagna, 60 - 56124 Pisa
Tel. / Fax +39 050 580201
E-mail info@operadigitale.it
Cars, motorcycles, stereos
Pistoiese Bodywork - repair vehicles
Pistoiese The Body is a leader in the repair of motor vehicles. L 'company environments dedicated to a specific stage of processing. The best equipment: desks investigation of the body, paint ovens latest generation groups for infrared drying, to the computer to detect and the realignment of the structural parts.
Trust us: we treat your car as if we were!
Bodywork Pistoiese Fox Street, 7
56124 Ospedaletto
Pisa (PI) - Italy
Tel 050-982542
Fax: 050-3161120
Car Puntoni - Installation and sales of stereos, satellite systems
We are specialists in the field of Mobile Information & Communication Technology.

Install Car Audio & Video and satellite systems on cars, trucks, scooters.
We operate both in the distribution to other operators / dealers throughout the country and in the sale and installation to the final customer. The brands handled are: Alpine, Pioneer, Sony, Blaupunkt, Siemens VDO, Clarion in the area & Car Audio Video.
VIASAT & Siemens VDO for safety systems and satellite Motorola, Nokia, Sonyericsson, LG, Samsung, Sagem, Nec, Alcatel, Panasonic Telit for the field of cellular telephony.
Visit us:
Puntone CAR STEREO - CAR NAVIGATION - TELEPHONY Via G. Vettori, 35
56127 PISA
Tel 050-571136
Fax.050-543533
E-mail puntoni@puntoni.it
Other Companies
Line Charme - Packaging, bags made of cloth, paper items --
In the field of Packaging, Line Charm is one of the most important companies in Italy.
Active on their territory, has a dense network of representatives and often participates in trade fairs in Italy but also abroad.
the company Petito Fedele , A manufacturer of bags in soft stoffa.Le companies Pisa
Stones and Shells - Organization Events - Viareggio
To organize a special event, a celebration, a ceremony, a cocktail, a meeting, come to Stones and Shells.
We will look for certificates, permits, authorizations, productions, locations, catering, and anything can be useful in order to operate the best choices and get a result that exceeds your expectations. If necessary cureremo the promotion of your event, advertising on the means of communication best suited to your target.
Marcella Bergamini
Galleria d'Azeglio, 61 - Viareggio
Tel / fax +39 0584 961476
E-mail posta@stonesandshells.it